Regular price
Rs. 2,999.00 INR
Regular price
Rs. 5,000.00 INR
Sale price
Rs. 2,999.00 INR
Unit price
per
Sale
Sold out
Physome Sling-Me, Fast Sling Puck Game ,Pucket , 30" x 18",Natural Wood & Premium Plywood 2 Players Table Top Wooden Board Game
• Sling-me is great for reducing stress and makes for laughter: A side effect of this game playing is laughter. It is one of the vital ingredients for an enjoyable learning experience and increasing creativity. Also, laughing and having a good time in general helps to decrease stress.
• Playing Sling-me creates more happiness: Playing Sling-me triggers the release of endorphins, the body's natural "feel-good" chemicals. "Happy hormones" have the power to improve conscious and unconscious mind functions, leaving a person feeling cheerful, compassionate, and ultimately content.
• Material: PlyWood
• Dimension: 30 inch x 18 inch.
• Manufacturer recommended age : 7 Years +
• Package Content: 1 Wooden Game Board, 16 Wooden Discs, 2 Elastic Cord with 2 Lock, How To Play Instruction Card, 1 Drawstring Storage Bag for Discs.
• No of Players: 2 Players
Share
View full details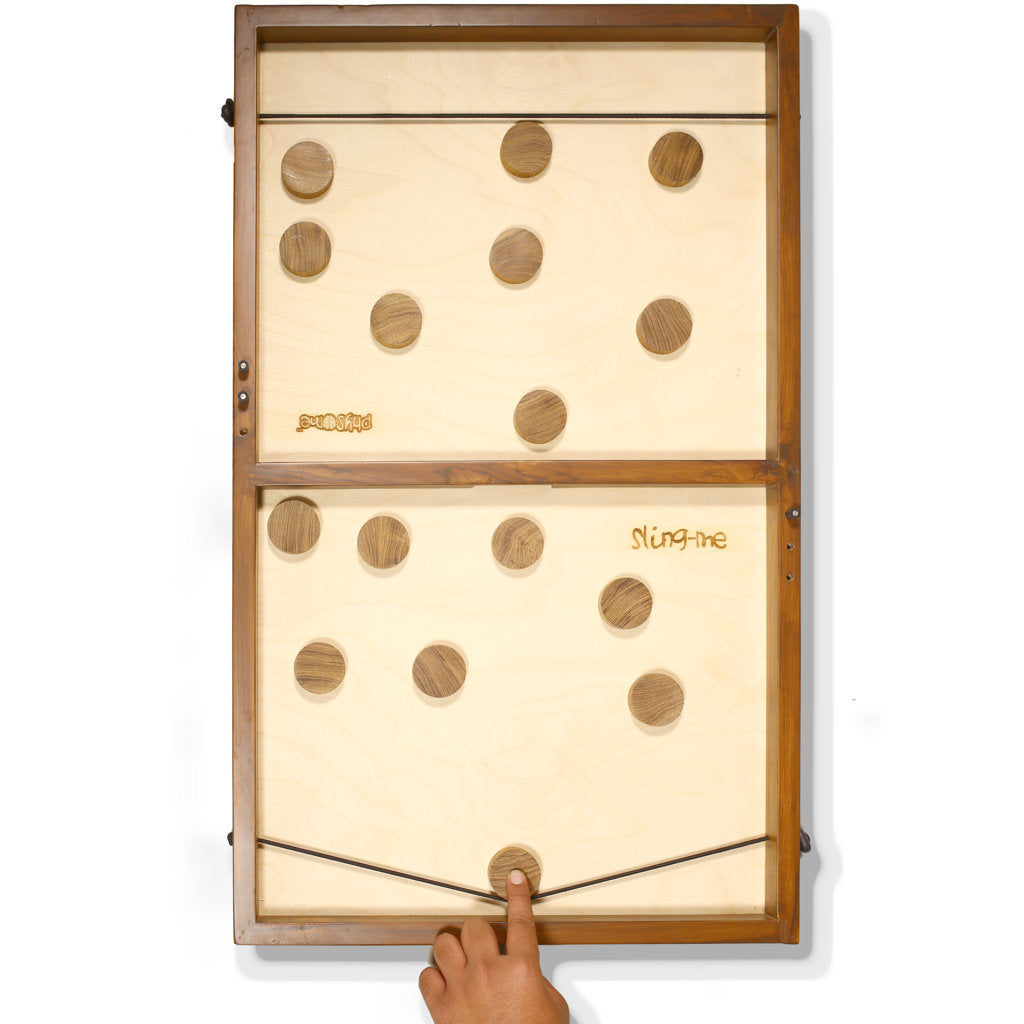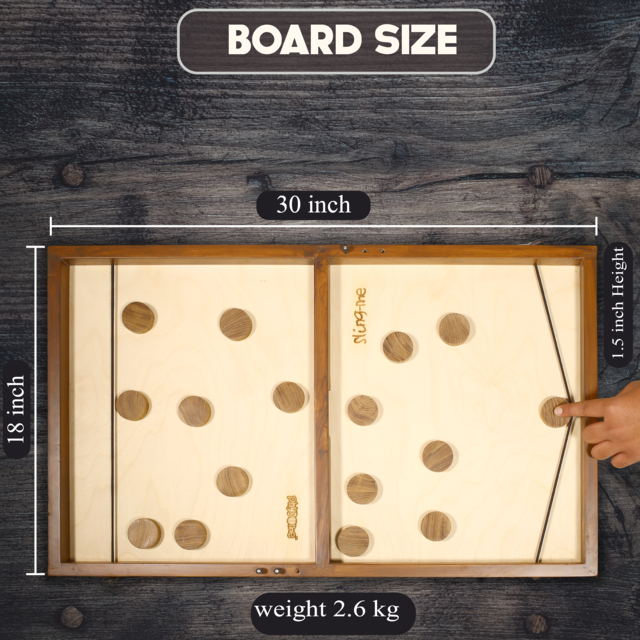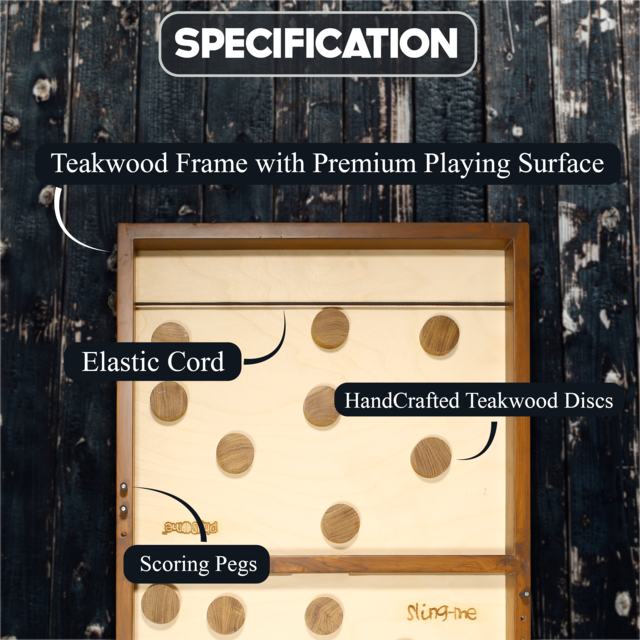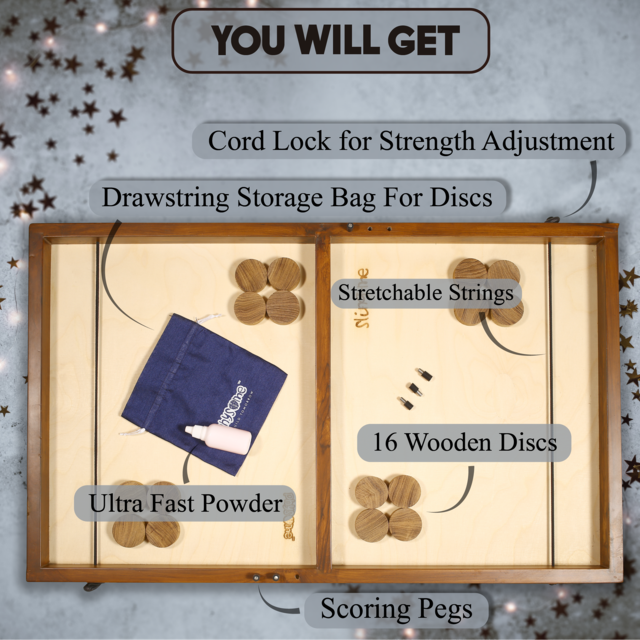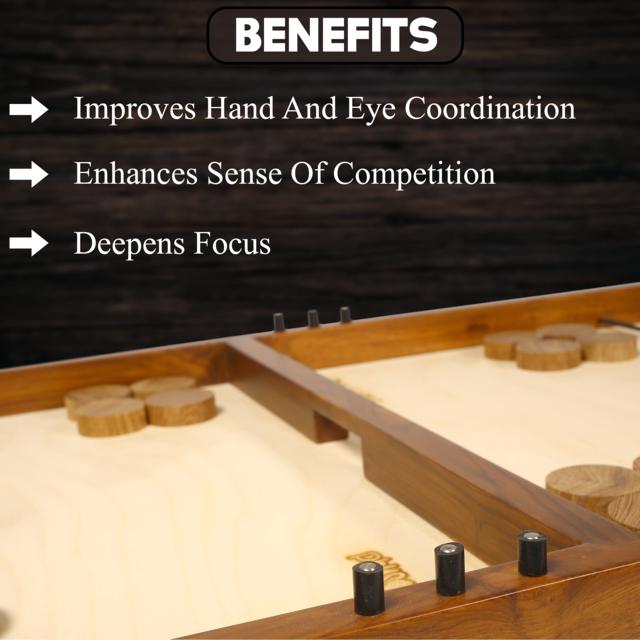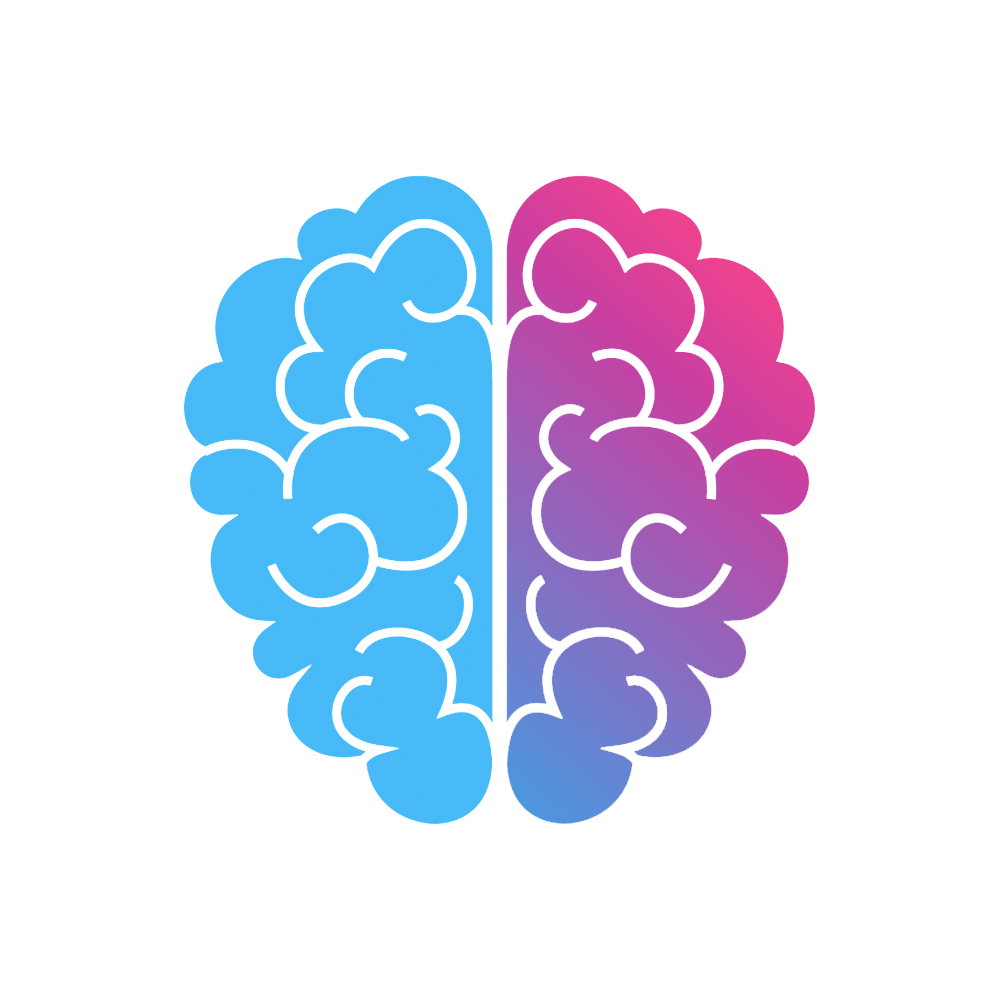 WHO WE ARE
We've narrowed down all of the fun for you.choose from our wide variety of board games, card games, fun games and mind games to suit any group size, age and occasion.
We work hard to provide the board gaming experience for our customer(Players).
Our games are made with high-quality materials, so you know they'll last for years and all our games are 100% MADE IN INDIA.
~ PLAY MATTERS ~